This year our pumpkins were not SO great, but we had a fun time anyway carving them and being silly with our favorite substitute grandchildren.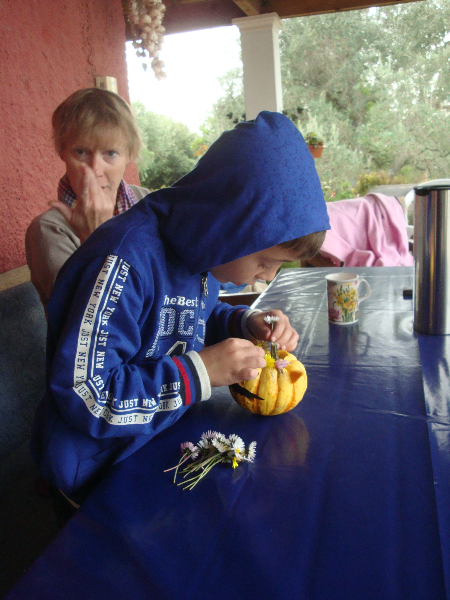 Our friend, E, who now lives in Holland comes to visit family a couple of times a year. (we're extended family, particularly near Halloween!)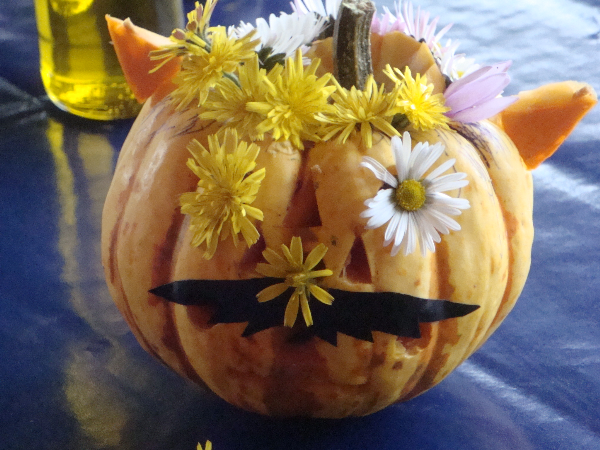 So T carved away, whilst the little ones designed their ideas and tweaked their finished product.
There was great concentration and much ooh-ing and ahh-ing for the finished results.
I was not a participant as someone needed to document the proceedings...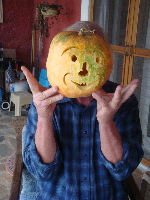 [Meanwhile, Mr. Pumpkin Head is choosing to remain anonymous. ]
In spite of the weather periodically spitting and dripping on us, (there were bouts of sunshine as well) we all had a marvelous time.
The pumpkin family seemed content as well.
We got a little carried away with "costumes" as we had brought a "bag O' animal noses" back from the States, for everyone to try on, which certainly helped the festive Halloween atmosphere.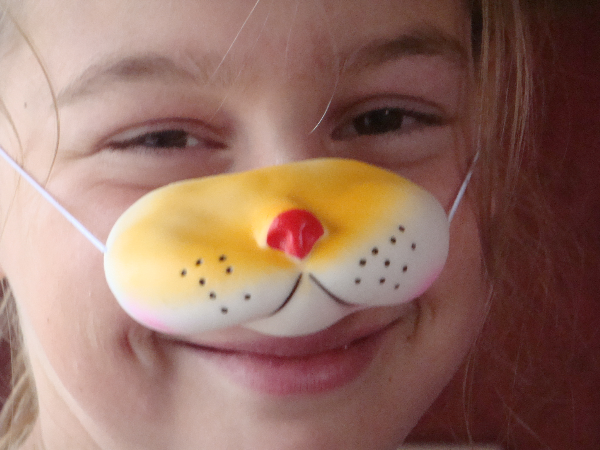 There was much silliness and miming of animal behaviors....
and noises!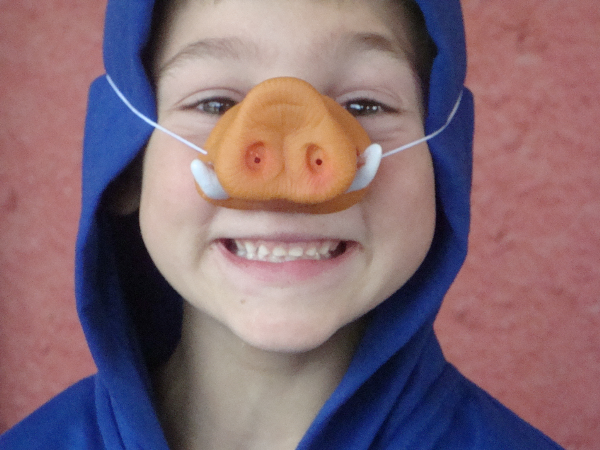 really cute faces all around
(And yes, it WAS a bad hair day...)